The Empathetic Museum
The Empathetic Museum is a concept supported by a group of museum professionals who "value and advocate for diversity of thought and authentic integration of empathy in museum practice." While geared towards museums, their ideas and resources are highly useful for anyone in arts and culture with an interest in embedding empathy into their organization. Central to this idea is a willingness to listen genuinely and empower community members.
For more on this idea, see our Empathy, Inclusivity, and Well-Being resource.
One concrete resource available from The Empathic Museum is the maturity Model, a metric for instiutional transformation that allows professionals to evaluate their organization and track the extent to which empathy has been embedded into the insitution over time.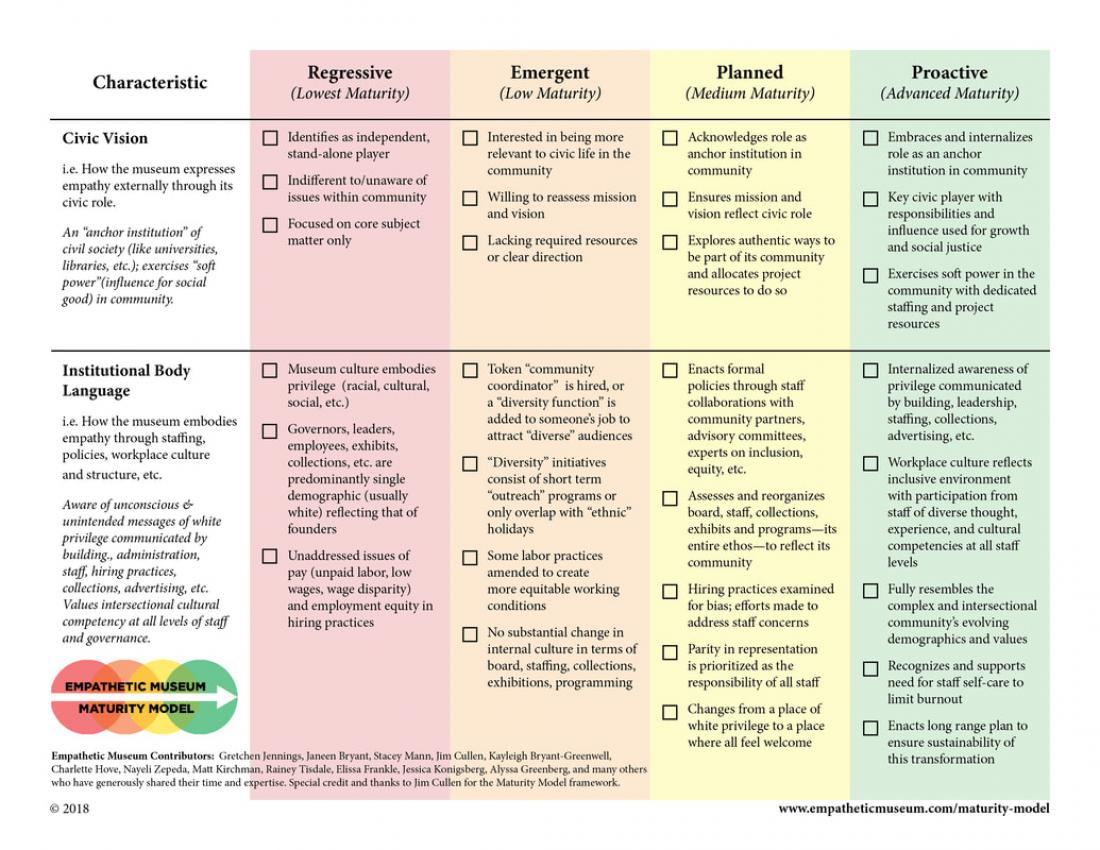 Five characteristics categorize the institutional and operational priorities of an Empathetic Museum: Civic Vision, Institutional Body Language, Community Resonance, Timeliness & Sustainability, and Performance Measures. Insitutions can track their progress from Regressive, to Emergent, to Planned, through to Proactive.
Find out more and view the Model