What If? Virtual Conversation on Nov 27th
As part of our ongoing ArtsEngage Learning Community, Ontario Presents is excited to announce our next Spotlight Session!
What If? Imagining New Ways of Working in the Performing Arts
Virtual, free event
Friday, November 27th from 1 – 2:30pm ET (the Zoom room will stay open until 3:00pm for further conversation)
Registration for this session is now full! Please email natalie [at] ontariopresents [dot] ca (subject: What%20If%3F%20Waiting%20List) if you would like to join the waiting list.
What if tickets didn't have prices? What if artists were given an income guarantee? What if theatres offered child care? What if… we not only imagined, but implemented radical changes to the way we work in the performing arts.
This year has opened many eyes to the need for large-scale change in our sector and society at large - but are we ready to make that change? If we want to build back better, we must first open our imaginations to new ways of working.
This is the topic of this interactive ideation session! Join Arkady Spivak, Artistic Producer of Talk is Free Theatre (TiFT), and artist Brendan Chandler as they share some of the innovations that TiFT has implemented, and guide a brainstorming session in which participants can work together to envision opportunities for change in our sector.
All are welcome. Spots are limited - first preference will be given to Canadian presenters and artists.

Missed our previous Spotlight on Lifelong Arts? Find the recording, notes, and other resources from the ArtsEngage Learning Community here. Plus, stay tuned for future Spotlight Sessions!
Speaker Bios: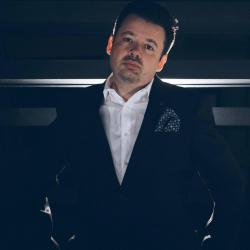 Arkady Spivak graduated from York University, Glendon College in 2000 with a BA in Theatre and Business. That very summer he joined Barrie's Gryphon Theatre as a summer student in publicity, but then stayed for two years to fulfill a wide range of tasks as the Assistant General Manager. While working at the Gryphon full time, Arkady has started Talk Is Free Theatre in Toronto on a project basis, where the company produced three productions. Also in 2002, at the invitation of Barrie's business community and recognizing the incredible potential of Barrie's growth as a municipality, Arkady had relocated Talk Is Free to Barrie, which is considered the birth place of the organization as it is known today.  Arkady has served as a Juror for the Theatre Projects Program of the Ontario Arts Council, Canada Council for the Arts and was a Jury member for the Theatre Ontario's Professional Theatre Training Program. In 2008, Arkady won the inaugural Barrie Arts Award for Excellence in the Arts and in 2015 the Contributions to Tourism award. Arkady has produced over 100 productions under Talk Is Free Theatre, since the company's launch.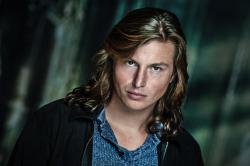 Brendan Chandler is an Indigenous artist - Cree/English from the hometown of Grande Prairie Alberta. Brendan made his journey to become an actor by traveling to Toronto, Ontario where he completed a three year acting program at Humber College. Brendan has been apart of Weesageechak Festival at Native Earth for the last three years collaborating with incredible indigenous artist across Canada. He was cast in Daniel David Moses play Almighty Voice and his Wife right out of theatre school in 2017. Recently went home to Grande Prairie to perform in TIFT's Tales of an Urban Indian, staged on a moving bus,  written by Darrell Dennis and directed by Herbie Barnes. Tales is of one Brendan's passion project and has performed it in various places in Canada and Internationally in Adelaide, Australia in their Fringe Festival earlier this year. Brendan's true love is acting, but something has been directing him in a new direction which is writing and directing. Brendan is developing an 8 episode series called the Sins. The Sins is a horror film/series that revolves around James who lives in Algonquin Heights, where peculiar events unfold which are constructed by The Seven Deadly Sin and The Wendigo. The first episode/pilot should be completed around March of 2021. 
Our thanks to the Department of Canadian Heritage for their support of the ArtsEngage Learning Community!